March 14, 1959 – August 19, 2020
RANDALL CRAIG FLEISCHER assumed Music Directorship of the YSO during the 2007/08 season. With three Music Director positions, a demanding guest conducting schedule, major awards and a career spanning four continents, Mr. Fleischer made a substantial impact during his career.
Fleischer died suddenly and unexpectedly on Aug. 19, 2020, at his home in Los Angeles at age 61. Known to many as "Monstro," Randy was born on March 14, 1959, in Canton, to Frank and the late Barbara Fleischer (nee Raikin). Randy's loving wife of 38 years, writer/performer Heidi Joyce (nee Sicherman) a native Clevelander, his beloved 20-year-old daughter, Michaela Peri Fleischer, and his two brothers, Richard and James, survive him.
Mr. Fleischer appeared as a guest conductor with many major orchestras in the United States and internationally including repeat engagements with the Israel Philharmonic, Los Angeles Philharmonic, National Symphony, the symphonies of San Francisco, Houston, Seattle, Utah and San Diego and the Chamber Orchestras of St. Paul and Philadelphia.
At the time of his death, Mr. Fleischer was Music Director of three symphony orchestras – Hudson Valley Philharmonic, and the symphonies of Anchorage and Youngstown.  In June 2007 he made his conducting debut with the Hong Kong Philharmonic Orchestra and appeared at the Český Krumlov International Music Festival numerous times.
Winner of Newsweek Magazine's "Parent Choice Award" for his groundbreaking CD ROM of Peter and the Wolf, Mr. Fleischer stands alone as the only American conductor to receive this prestigious award.
Randall Craig Fleischer first came to international attention, when, while serving his first of five years as Assistant, then Associate conductor of the National Symphony Orchestra, he conducted Dvorak's Cello Concerto with Mstislav Rostropovich as soloist during the NSO's 1990 tour of Japan and the U.S.S.R.  This was the first time Rostropovich had played the cello in Russia since his forced exile in 1972.  In 1992, Fleischer conducted an ensemble of over 70 cellos, including YoYo Ma, and a 190-voice chorus in the Kennedy Awards tribute to Rostropovich and in 1993, Mr. Fleischer conducted a private concert for Pope John-Paul at the Vatican.  In 1995, Mr. Fleischer made his debut with New York City Opera conducting The Magic Flute.
Active as a composer, Mr. Fleischer was a national leader in the area of symphony rock and world music fusion.  In March 2006, Mr. Fleischer premiered his original composition, Triumph, which features traditional Navajo ceremonial songs and dances and received a commission to write a Native American fusion work combining indigenous music from Alaska, Hawaii and Massachusetts entitled Echoes that premiered September 2008.  Mr. Fleisher's Rock Fusion premiered in Youngstown in October 2011 followed by Rocktopia in 2012.
A passionate educator, Fleischer co-authored several instructional pieces for children in collaboration with his wife, Heidi Joyce, which were premiered by the National Symphony Orchestra.  Currently their children's programs, Cool Concerts for Kids, have been performed with great success across the country.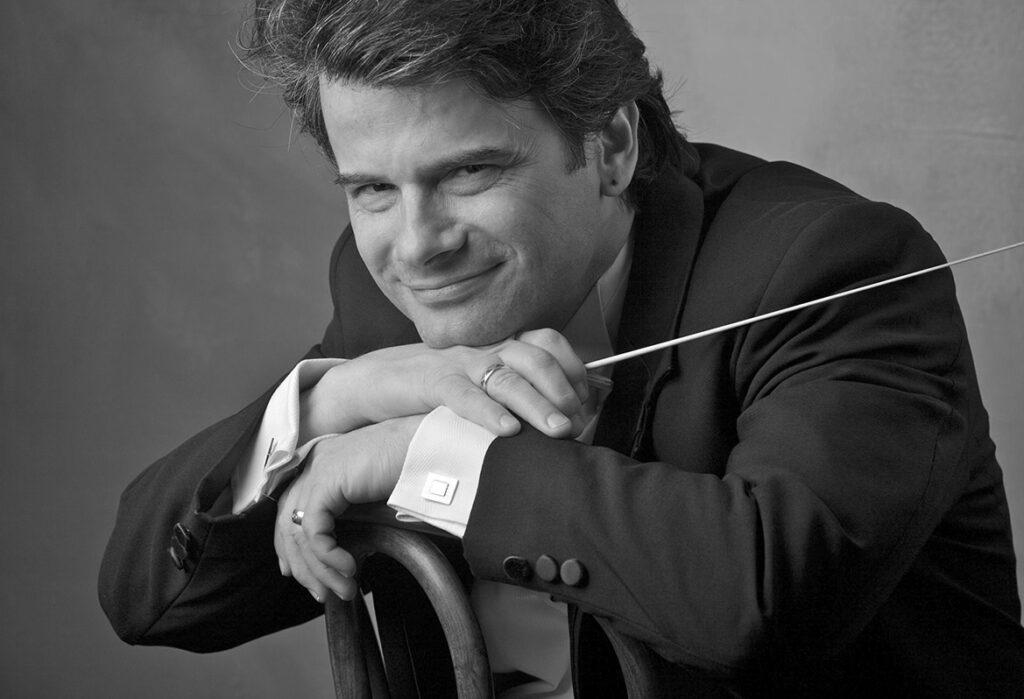 Chief Executive & Operating Officer
Executive Committee Members
Mr. James Dascenzo
Ms. Tracie Stephens, CPA
Mrs. Mara Amedia
Mr. Adam Bondor
Mr. Christopher Jaskiewicz
Rev. Edward P. Noga
Mrs. Phyllis Paul
Mrs. Barb Zorn
James J. Dunlap
Clarence R. Smith, Jr.