Musical Titans; Mahler, Mozart, Strauss
Friday, March 10, 2023 - 7:30 pm
Experience works from titans of classical music, the great composers Strauss, Mozart, and Mahler. The infectious melodies heard in Strauss'
Overture to Der Fledermaus
can be enjoyed by long-time and new symphony goers alike. Guest Pianist, David Allen Wehr, joins Your YSO for Mozart's
Piano Concerto No.23 A major
. Interchanges between the winds, strings, and solo piano create the sighing and sweeping gestures of the achingly beautiful piece. Dubbed "Titan, a tone poem in symphonic form," Mahler's Symphony No. 1 in D Major envelopes nature and the human experience taking listeners through many emotions with changing musical tones.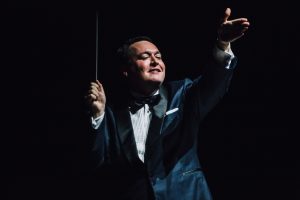 Erik Ochsner is considered by audiences and critics alike to be one of the leading film-with-live-orchestra conductors due to his energy, attention to detail and precise synchronization. Equally comfortable on the concert stage or leading opera, oratorio and multi-media performances, he has performed in Adelaide, Athens, Beijing, Calgary, Dallas, Detroit, Indianapolis, Jakarta, Kitchener-Waterloo, Krakow, Leipzig, Louisiana, Melbourne, México City, Montreal, Moscow, Nashville, New York, Ottawa, Portland, Reykjavik, Richmond, Rochester, Round Top, San Francisco, Seattle, Shanghai, Sofia, South Bend, St. Louis, St. Petersburg, Stockholm, Sydney, Taipei, Tampere, Tokyo, Vancouver, Youngstown, and Wellington, NZ.
Ochsner was invited to conduct the world premiere of Mary Poppins in Concert (1964) at the Sydney Opera House; was Principal Touring Conductor of La La Land Live in Concert, for which he conducted 50 performances of Justin Hurwitz's Academy Award and Grammy Award winning score across the globe, and on 40 hours' notice, he flew to Taiwan to conduct Beauty and the Beast in Concert to fill in for an ailing colleague! His versatility as a conductor has stretched across a broad range of repertoire: from conducting as few as five performers in contemporary and
modern works, to leading 300 performers in Live to Projection film concerts.
Last year Ochsner made his debut with both the Youngstown Symphony Orchestra and the South Bend Symphony leading performances of Ghostbusters: Live in Concert! He also conducted a Día de Muertos concert in Sound Bend. With the Vancouver Symphony, he conducted Star Wars in Concert: Episode 6: Return of the Jedi; and will return with Star Wars in Concert: Episode 7: The Force Awakens in 2023. With Montreal's FILMharmonique, he has conducted Star Wars in Concert: Episode 4: A New Hope and Star Wars in Concert: Episode 5: The Empire Strikes Back and will return for Star Wars in Concert: Episode 6: Return of the Jedi in May 2023.

Ochsner's long relationship with the Krakow International Film Music Festival have been hugely successful leading sold-out performances in a 16,000-seat arena of Pixar in Concert, Frozen and Beauty and the Beast (both performed in Polish), plus Disney in Concert: The Magic of Music with the Krakow Film Festival Youth Orchestra.
Other films he has conducted: Back to the Future, Batman, Bugs Bunny at the Symphony, E.T. the Extra-Terrestrial, Ghostbusters, Lord of the Rings: Fellowship of the Ring, Love Actually, Pirates of the Caribbean, Star Trek (2009), and Star Trek Into Darkness. Ochsner is Founder and Music Director of SONOS Chamber Orchestra. SONOS has premiered 4 SONOS commissions; 2 world premieres, 13 US premieres and 3 New York premieres. Recordings include Brian Wilbur Grundstrom: An Orchestral Journey (CD), and Tan Dun's Tea: A Mirror of Soul (DVD). Ochsner premiered The Music of Star Wars with the National Arts Centre Orchestra in Ottawa, a full-length evening production featuring the music of John Williams and video game composer Gordy Haab plus the Canadian performers Charlie Ross and Émilie Fournier; was Music Director and conductor of the 2017 Opera America New Works Showcase and was a Guest Conductor at the Nanjing (China) Forest Music Festival. In 2021-2022, he has served as Artistic Advisor to Schirmer Theatrical.
Ochsner attended The Pierre Monteux School, is a graduate of Dartmouth College and is a proud Finnish American dual citizen. He lives in New York City, loves travelling, wine and collecting requiem recordings. www.erikochsner.com plus Facebook, Instagram, and Twitter.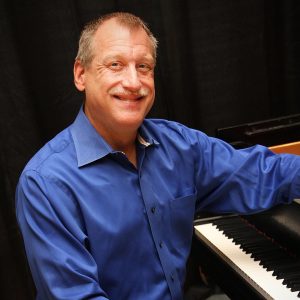 David Allen Wehr was born in Princeton, New Jersey, to a musical family. He grew up in Boise, Idaho, where his parents, both graduates of Westminster Choir College, directed a fourteen-choir program at the Methodist Cathedral of the Rockies. Wehr studied with Peggy Neighbors Erwin in Miami, Florida, Edward Zolas at the Cleveland Institute of Music, and Sequeira Costa at the University of Kansas. Early in his career, he won the 1975 Kosciuszko Foundation Chopin Competition in New York City, the 1983 National Federation of Music Clubs Young Artist Award, and Second Prizes in the 1983 Naumburg and 1986 William Kapell Competitions, before winning the Gold Medal at the 1987 Santander International Piano Competition in Spain. The resulting tours took him to thirty countries, including performances in London (Queen Elizabeth Hall, soloist with the London Symphony at the Barbican Centre), Paris (Salle Gaveau), New York City (92nd St. Y), Washington (Kennedy Center), Madrid (Teatro Real) and Vienna (Musikverein). He played the New Zealand premiere of the Barber Concerto with the New Zealand Symphony, and has also been soloist with the Houston, Chautauqua, National Symphonies and most of the major Spanish and Latin American orchestras.
David Allen Wehr's recording of piano music by American composers (Barber, Copland, Persichetti, Pozdro and the first commercial recording of Corigliano's Fantasia on an Ostinato) for Chandos led to a long-term relationship with Connoisseur Society, for whom he recorded 20 CDs, including the complete Beethoven Sonata Cycle and three two-piano albums of Rachmaninoff, Brahms and Dvorak with Cynthia Raim. Other albums include music by Chopin, Wagner/Liszt, Debussy, Griffes, Delius, Mussorgsky, Schubert, Schumann and Utterback. Wehr toured with Community Concerts for 13 seasons as recitalist and pianist with the Sartory Trio. Since 2001, he has been on the faculty at Duquesne University's Mary Pappert School of Music, where he currently serves as Dean and holds the Jack W. Geltz Distinguished Piano Chair.
J. Strauss - Overture to Die Fledermaus
Mozart - Piano Concerto No.23 A major
Mahler - Symphony No. 1 in D Major "Titan"