Thursday, February 16, 2023 - 7:30 pm
Come experience all the show-stopping tunes you love from Broadway's biggest hits! Spend an evening with songs from "Wicked,""The Phantom of the Opera,""Annie,""Jersey Boys," "The Sound of Music,""Chicago,""CATS,""The Lion King,""A Chorus Line" performed by some of New York's top vocalists. It's the ultimate show tune extravaganza!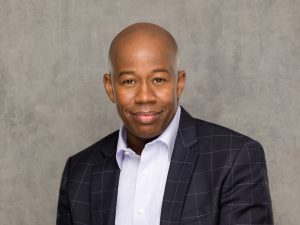 Acclaimed for his creative programing and versatility, conductor André Raphel is renowned for his compelling musical performances. A dynamic podium presence, he has also developed a reputation as a skilled communicator. Raphel has led critically acclaimed festivals, world premieres and commissioned works by Richard Danielpour, Jennifer Higdon, Kenneth Fuchs, Ellen Taaffe Zwilich, Uri Caine and Hannibal Lokumbe.

Conductor Laureate of the Wheeling Symphony Orchestra, André Raphel led the orchestra as Music Director for 15 years. Other key positions have included, Assistant Conductor to Kurt Masur at the New York Philharmonic for two years. He was Assistant Conductor of The Philadelphia Orchestra for six years. Raphel served for three years as Assistant Conductor of the Saint Louis Symphony.

Raphel enjoys a busy career as guest conductor. During the 2022/23 season, André Raphel makes his subscription series debut with the Boston Symphony Orchestra. Raphel conducts the Minnesota Orchestra in its first ever presentation of a Juneteenth program. Additionally, during the 22/23 season he appears with Mobile Symphony, Youngstown Symphony, Hudson Valley Philharmonic and Greenwich Symphony. Raphel has appeared with most of the major American orchestras including Boston Symphony, Chicago Symphony, Cleveland Orchestra, Philadelphia Orchestra and New York Philharmonic. He has led Germany's Bamberg Symphony in two recordings for Bavarian Broadcasting. He made his Los Angeles debut conducting at the gala opening of The Broad museum. A recording of Uri Caine's Passion of Octavius Catto with Raphel conducting has garnered acclaim.

André Raphel made his European debut with the Neubrandenburger Philharmonie and has also led the Moravska Philharmonie. In the United States he has appeared with the orchestras of Atlanta, Baltimore, Detroit, Houston, Milwaukee, Oregon, Pittsburgh, Saint Louis, Seattle, the National Symphony and Minnesota Orchestra. He made his Carnegie Hall debut leading Robert Shaw and the Orchestra of St. Luke's in a concert celebrating the centennial of mezzo-soprano Marian Anderson. Raphel's international engagements have further included appearances with the Auckland Philharmonia, Orquesta Sinfonica
Nacional de Columbia and Orquesta Sinfonica Nacional de Costa Rica.

A guest conductor at major music festivals, Raphel has led concerts at the Blossom Music Festival and Tanglewood Music Center. He has also appeared at the Mann Center, Grant Park Music Festival, Brevard Music Festival, and the Campos do Jordao Festival in Brazil.
Raphel has a strong commitment to education and community engagement. His commitment to education is reflected in his work at leading conservatories and
training programs. He has led the Juilliard Orchestra, New World Symphony, Kennedy Center Summer Music Institute and National Orchestral Institute. During his tenure with the Saint Louis Symphony, he served as Music Director of the orchestra's "In Unison" program, a partnership between the orchestra and local churches.

Born André Raphel Smith in Durham, North Carolina he began formal music lessons at age 11. He received his Bachelor of Music degree from the University of Miami, and pursued further study at Yale University where he earned his Master's Degree. While at Yale, he began conducting studies with Otto-Werner Mueller. He continued studies with Mueller at the Curtis Institute of Music earning a Diploma in conducting and at The Juilliard School, where he was awarded the Bruno Walter Memorial Scholarship and received an Advanced Certificate in orchestral conducting.

Raphel is the recipient of numerous honors and awards which attest to his artistry. In 2012, he was awarded the Distinguished Alumnus Award from the University of Miami. The Philadelphia Orchestra issued a special commemorative CD featuring William Grant Still's Symphony No.1 with Maestro Raphel conducting. He received the Distinguished Service Award from Yale University. Raphel is the recipient of an Honorary Doctorate from West Liberty University. The North Carolina Senate awarded Raphel the "Order of the Long Leaf Pine." The award, presented annually is the state's highest honor for a civilian.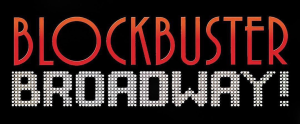 ABOUT BLOCKBUSTER BROADWAY
Celebrate Broadway's biggest songs from Broadway's biggest blockbusters featuring Broadway's biggest stars!
Come experience all the show-stopping tunes you love from Broadway's biggest hits! Spend an evening with songs from "Wicked,""The Phantom of the Opera,""Annie,""Jersey Boys," "The Sound of Music,""Chicago,""CATS,""The Lion King,""A Chorus Line" performed by some of New York's top vocalists. It's the ultimate show tune extravaganza!
Plus as an added bonus you can share the evening with a true Broadway legend. The basic package can be amended to include appearances by Stephen Schwartz, Ben Vereen or other musical theatre icons.
It's a musical night you'll never forget!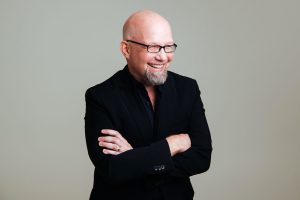 SCOTT COULTER

Scott Coulter is one of New York's most honored vocalists. For his work in cabaret, Scott has received five MAC Awards (Manhattan Association of Cabarets & Clubs), five Bistro Awards and two Nightlife Awards for Outstanding Vocalist and has performed at most of NYC's top rooms including Birdland, 54 Below, The Oak Room at the Algonquin, and Feinstein's at The Regency where he spent a record-setting eight months performing the revue 11 O'CLOCK NUMBERS AT 11 O'CLOCK which he also co-created, directed and musically arranged. His self-titled debut CD won the 2003 MAC Award for Outstanding Recording and was chosen as the best recording of the year by TheatreMania and Cabaret Scenes magazine which pronounced it "quite simply, the best these ears have ever heard."
Scott was director and star of A CHRISTMAS CAROL: THE SYMPHONIC CONCERT in its world premiere with the Baltimore Symphony and reprised his performance in the Emmy-nominated PBS production which premiered in December 2013.
Since 1997, Scott has performed around the country with award-winning songwriting duo Marcy Heisler and Zina Goldrich in their many revues. While singing with Goldrich and Heisler he was discovered by Oscar and Grammy winning composer Stephen Schwartz who then invited him to join the revue STEPHEN SCHWARTZ & FRIENDS. That revue (starring Schwartz and Coulter along with Liz Callaway and Tony Award-winner Debbie Gravitte) has been performing all over the world since 1999. Schwartz has said, "One of the greatest things that can happen to a composer is to have his music interpreted by Scott Coulter."
Scott regularly performs in concert both as a solo artist and with a variety of legendary performers including Stephen Schwartz, Tony-winner Ben Vereen and Grammy-winner Sheena Easton. He has performed with symphonies all over the world including San Francisco, Baltimore, Seattle, Phoenix, Winnipeg, St. Louis and Calgary. Noted for his soaring high notes and pure tone, Scott's vocal versatility has garnered rave reviews from coast to coast. "Coulter is a stratospheric tenor" (The Wall Street Journal) who "sings to the balcony with a soaring theatrical savvy." (Variety) "Coulter's distinctive tenor packs an emotional wallop" (Huffington Post) while possessing "an 80s pop rock star strength, reminiscent of Phil Collins." (San Francisco Examiner)
As a director Scott's credits include many shows for The Town Hall in NY (BROADWAY BY THE YEAR, BROADWAY'S RISING STARS, BROADWAY ORIGINALS, BROADWAY UNPLUGGED) and BBTY for The Berkshire Theatre Festival and Broadway by the Bay. Along with Michael Kerker and ASCAP, he's produced and directed several installments of Michael Feinstein's STANDARD TIME at Carnegie Hall. He is creator, arranger and director of several touring shows including CINEMA TOAST, SOUTHERN COMFORT, BROADWAY'S ELITE, THAT'S LIFE: A TOAST TO SINATRA, YOU'VE GO T A FRIEND: CAROLE KING, NEIL SEDAKA AND THE MUSIC OF THE BRILL BUILDING, BLOCKBUSTER BROADWAY! and his critically acclaimed solo show, THE FELLA SINGS ELLA, which honors the life of the legendary Ella Fitzgerald. His concert creation THE KING: THE MUSIC OF ELVIS premiered with the Calgary Philharmonic and is currently playing symphony halls across America and Canada.
Scott has taught master classes from Los Angeles to Kalamazoo to Riga, Latvia and is creator of his own unique group vocal coaching series called SONGBOOK. Scott recently wrote the book for the new musical GOT TO BE THERE which celebrates the life and music of songwriter Elliot Willensky.
Scott is founder/owner of Spot-On Entertainment. He's a resident director of programming at 54 Below (Broadway's Supper Club) in NYC and is a graduate of the Cincinnati College-Conservatory of Music.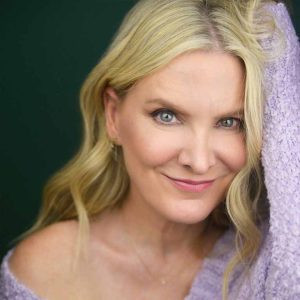 JESSICA HENDY
Jessica Hendy is widely recognized as one of Broadway's best belters. Her numerous Broadway credits include starring roles in CATS (Grizabella), Elton John's AIDA (Amneris), and AMOUR. She has toured the US and Canada in both CATS (Grizabella) and Joseph and the Amazing Technicolor Dreamcoat (Narrator). In New York, she garnered rave reviews for her one woman cabaret, "A Life To Call Your Own," and received a Bistro Award for her cabaret debut in the musical comedy revue "Get Your Tickets Now." Jessica's NYC pre-Broadway workshops include DANCE OF THE VAMPIRES, Elton John's AIDA and THE MOLLY MAGUIRES.
She played Diana Goodman in the regional premier of the Pulitzer Prize-winning musical NEXT TO NORMAL, at The Ensemble Theatre of Cincinnati. Her performance was so well reviewed that the show became the hottest ticket in town. In turn, the ETC production was such a hit that it was brought back for a second run the following summer. The result was another stellar run. Her performance as 'Jeanne' in THE GREAT AMERICA TRAILER PARK MUSICAL at The Ensemble Theatre of Cincinnati earned her an ACCLAIM Award for Best Actress. Jessica has had the pleasure of working at many theaters around the country including Pittsburg CLO and North Shore Music Theatre where she starred in MISS SAIGON (Ellen), and the Helen Hayes Perf Arts Center in SONGS FOR A NEW WORLD with the Tony-winning Jason Robert Brown at the piano.
Jessica's symphonic concert work includes performances with Cincinnati Pops, Modesto Symphony, Long Beach Symphony, Ft. Worth Symphony, Grand Rapids Symphony, and the Kentucky Symphony Orchestra and the Phoenix Symphony. She travels the country as featured vocalist in several concert events including "Broadway Today!" and "Cinema Toast: The Music of the Movies." Ms. Hendy is a proud graduate of the University of Cincinnati College-Conservatory of Music.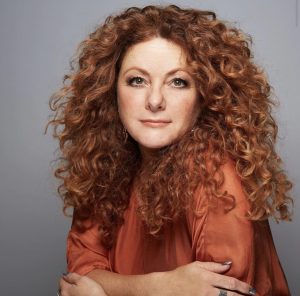 KELLI RABKE
Kelli Rabke got her "big break" playing the role of Dorothy in Paper Mill Playhouse's acclaimed production of The Wizard Of Oz. Shortly thereafter, she was handpicked by Andrew Lloyd Webber to play the lead role of the Narrator in the Broadway revival of Joseph And The Amazing Technicolor Dreamcoat (US Cast Recording). Following that, she played her dream role: Eponine in Les Miserables on Broadway. She went on to perform in regional theaters across the country in such roles as Mabel in Mack And Mabel, Christine in Phantom, and back to Paper Mill Playhouse in Stephen Schwartz's Children Of Eden as Yonah (American Premiere Recording). She is one of the only Broadway stars to originate a role in both a Stephen Schwartz and an Andrew Lloyd Webber musical — a distinction for which she is incredibly honored. She has been seen and heard in tons of TV commercials and voice-overs, and was the voice of several animated characters, including Kat in the Discovery Kids series Kenny The Shark. She also played the recurring role of Bernadette on The Young And The Restless. 
After leaving the bright lights of the stage to start a family, Kelli is now a staple in the NYC cabaret world. Her first solo cabaret show debuted to a sold out crowd at Feinstein's/54 Below and since then, she's been featured in shows ranging from Sondheim to Streisand to Bernstein. She now performs regularly with symphony orchestras stretching from Calgary to Mazatlan and all across the country in Blockbuster Broadway, Music of the Knights, and The Wonderful Music of Oz. Recent highlights include debuting an original song written by David Friedman and Kathie Lee Gifford on the Today Show, and recording the PBS American Songbook segment Stephen Schwartz and Friends, featuring the composer himself at the piano and Kelli singing one of his signature songs from Wicked, "The Wizard and I". 
She is most proud of her biggest "productions" to date: her son, Joseph, and daughter, Abigale! Visit www.kellirabke.com for photos, videos, schedule, and more!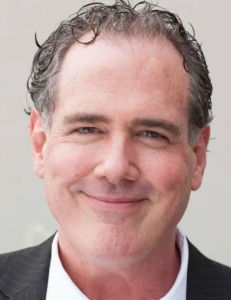 JOHN BOSWELL
John Boswell has served as musical director for Judy Collins, Andy Williams and Bob Newhart as well as the concert tours of "Cinema Toast,""That's Life: A Toast to Sinatra,""Blockbuster Today," "Three Men and a Baby Grand," "Blockbuster Broadway!" and "The Spy Who Loved Me" starring Sheena Easton. John played the role of "Moose" in the national tour of Crazy For You. Broadway/Off-Broadway credits include Crazy For You, The Secret Garden, Back To Bacharach And David, and The Kathy And Mo Show: Parallel Lives. Most recently John composed music for the HBO special Kathy And Mo: The Dark Side. John has six CD's of original music on Hearts Of Space Records; THE PAINTER, KINDRED SPIRITS, COUNT ME IN, FESTIVAL OF THE HEART, TRUST and LOVE.
J. Kander/F. Ebb/J. Herman Chicago Overture/It's Today! (CHICAGO/MAME)
C. Strouse/M. Charnin Tomorrow (ANNIE)
J. Kander/F. Ebb Cabaret (CABARET)
B. Andersson/B. Ulvaeus The Winner Takes It All (MAMMA MIA!)
C. King/G. Goffin/J. Wexler Natural Woman (BEAUTIFUL)
P. Spector/B. Mann/C. Weill You've Lost That Lovin' Feelin' (BEAUTIFUL)
C. Schönberg/A. Boublil I Dreamed a Dream (LES MISERABLES)
E. John/T. Rice Can You Feel the Love Tonight? (THE LION KING)
E. John/T. Rice Circle of Life (THE LION KING)
INTERMISSION
S. Schwartz/arr. Ted Ricketts Highlights from WICKED
A. Lloyd Webber/T. Rice Don't Cry for Me, Argentina (EVITA)
B. Gaudio/B. Crewe Can't Take My Eyes Off of You (JERSEY BOYS)
R. Rodgers/O. Hammerstein The Sound of Music (THE SOUND OF MUSIC)
A. Lloyd Webber Memory (CATS)
S. Schwartz Popular (WICKED)
S. Schwartz For Good (WICKED)
S. Schwartz Defying Gravity (WICKED)
G. McDermott/J. Rado HAIR Medley: Aquarius/Let the Sunshine In