Thursday, March 30, 2023 - 7:30 pm
Join Your YSO and guest vocalist Brianna Thomas for a night of jazz with some soul, and a little side of funk. Born and raised in Peoria, Illinois, Brianna Thomas made her singing debut at the age of six, by age 12 her talents and dedication propelled her to success to include performances worldwide. Showcasing a uniquely soulful and captivating voice, Brianna Thomas presents a book of songs that encapsulates common human experiences.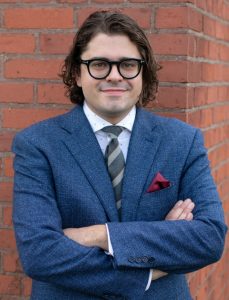 Dean Buck is a conductor based in Cleveland, Ohio. He currently serves as assistant conductor for the Firelands Symphony Orchestra, Cleveland Pops Orchestra, and Cleveland Opera Theater. He is additionally music director of NOWfest, an annual festival of New Opera Works produced by Cleveland Opera Theater. Dean is Affiliate Faculty at Baldwin Wallace Conservatory where he recently conducted their production of Mozart's Le nozze di Figaro, and the premiere of Griffin Candey's La Casa de Bernarda Alba (co-produced by Cleveland Opera Theater.) Other recent highlights include Adam's Giselle with Ballet Western Reserve, and Gounod's Romeo et Juiliette with Opera Western Reserve. Dean previously served as principal conductor for New York Based LoftOpera, where he conducted eight of their critically acclaimed productions including Puccini's La boheme, Britten's The Rape of Lucretia, and Mozart's Cosi fan tutte. Highlights for the 2022-2023 season are to include concerts with the Youngstown Symphony Orchestra, Heights Chamber Orchestra, and performances of Tchaikovsky's The Nutcracker with Ballet Western Reserve, as well as Nkeiru Okoye's We've Got Our Eye on You and Gilbert and Sullivan's The Pirates of Penzance at Baldwin Wallace Conservatory. Dean holds a master's degree in Orchestral Conducting from the Cleveland Institute of Music.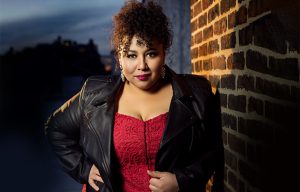 Born and raised in Peoria Illinois, Brianna grew up surrounded by music. Her father, Charlie Thomas, not only influenced her with his own unique talents as a vocalist and percussionist, he created an exceptionally well-rounded musical environment that fostered Brianna's emerging abilities.At the tender age of six, Brianna made her singing debut performing a duet rendition of the jazz classic, "What A Wonderful World" with her father. At the age of eight she won her first of thirteen trophies, all first place and overall, from various district and regional talent shows. Between the ages of eight and ten she had her first gigs performing for a variety of banquets, black tie affairs and as a guest on local radio stations. It didn't take long for people to notice her talent and potential. Just shy of her teens, Brianna's talents were discovered by distinguished jazz educator Mary Jo Papich. Soon after, Brianna toured Europe with the Peoria Jazz All-Stars, a big band under Ms. Papich's direction. This was the beginning of Brianna's career as jazz vocalist. 
Brianna's singing is deeply enriched by an understanding of the masterful voices of jazz past. Beyond a healthy serving of sass, Sarah Vaughn's influence contributes to Brianna's style the artistic savvy needed to communicate myriad moods and feelings as well as a keen instrumental perspective. Add to that a coyness reminiscent of Nancy Wilson, an Ella-esque skill and enthusiasm for scatting, and the stylistic breadth and vocal grandeur evocative of Dianne Reeves. Perhaps Brianna's greatest asset is the soulfulness of her sound. Captivatingly unique, her sound moves in tones ranging from sweet invitations to assured convictions, establishing a personal and classic quality that leaves listeners swooning after her performances. 
Brianna's talents have propelled her to many successes including performances at the Montreux, North Sea, and Umbria Jazz Festivals and in venues ranging from the Bahamas to Geneva, Switzerland. Brianna was a resident in both the 2001 and 2002 Betty Carter Jazz Ahead Programs – an international artist-in-residence program that assembles a select group of jazz musicians to perform their original compositions at the Kennedy Center. At "Jazz Ahead" she worked with a host of premier jazz educators and performers including renowned vocalist Carmen Lundy, Winard Harper and Nathan Davis. 
Brianna's extensive list of stateside performances includes appearances with Fred Anderson, Von Freeman, Houston Person and the Barber Brothers. She has performed across the country from New Orleans to Washington, D.C.'s Kennedy Center. In 2001, Thomas was awarded "High School Jazz Vocalist of the Year" by Down Beat magazine. Notably, Brianna Thomas is the youngest person ever to be inducted into Peoria's African-American Hall of Fame at the age of thirteen in 1996. She has also received a certificate of excellence from the state of Illinois in recognition of her musical accomplishments. 
Brianna has blazed a path in the world of jazz and continues a stellar ascent. With dedication, hard work, and a sparkling personality, Brianna is sure to become one of jazz's most prominent voices. The words of legendary trombonist Curtis Fuller best illustrate Brianna Thomas' abilities, hailing her as a "marvelous new artist who has all it takes to reach the top of the jazz profession and music in general."